The 2018 Mercedes-Benz GLA Offers Sporty Handling & A Large Number Of Amenities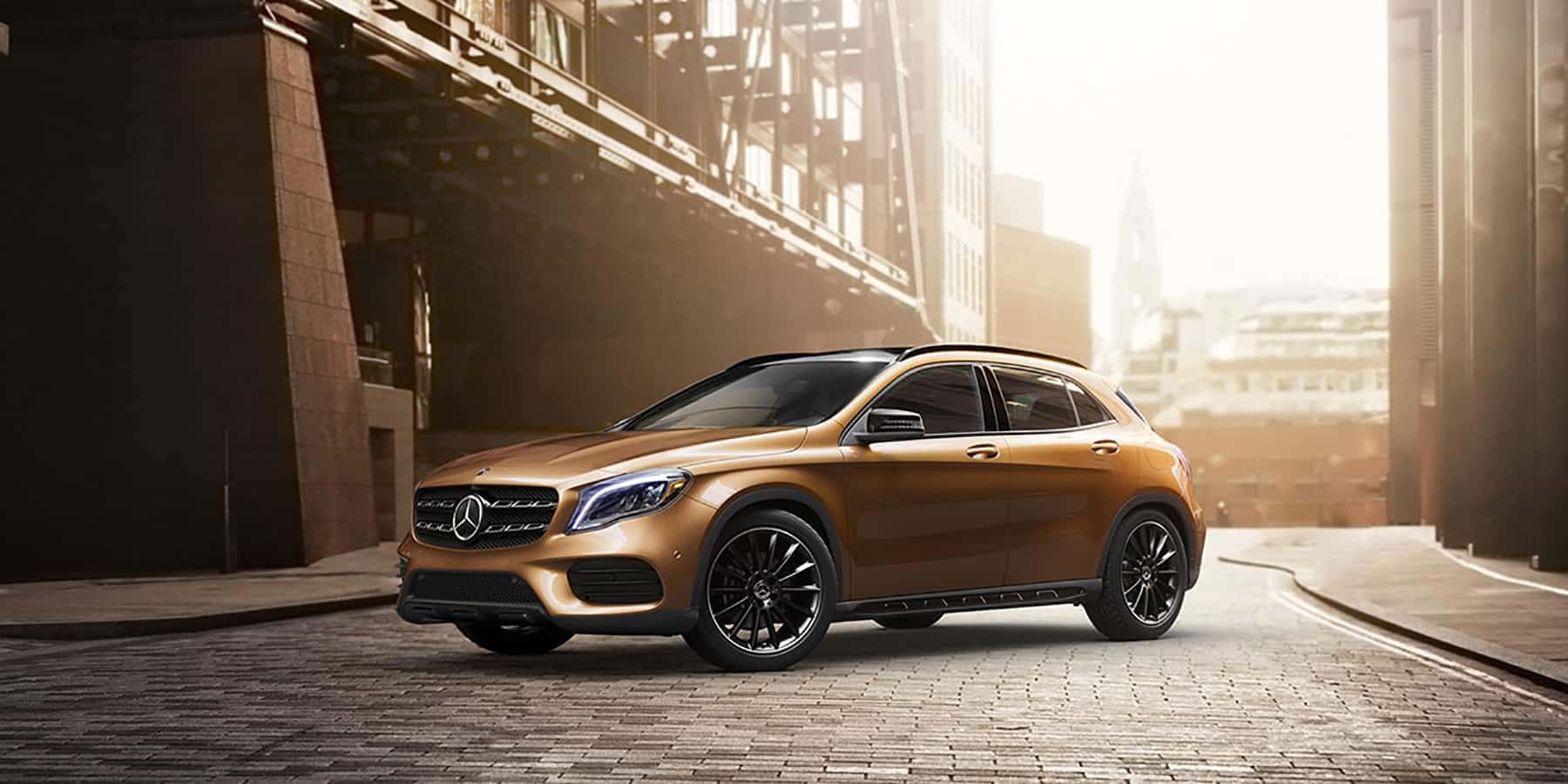 The 2018 Mercedes-Benz GLA is a subcompact SUV offering sporty handling, a large number of amenities and an AMG® version.
The Mercedes-Benz GLA is powered by a 2.0 liter four-cylinder engine with an output of 208 hp and 258 pound feet of torque. The AMG® GLA 45 is powered by a four-cylinder engine with an output of 375 hp and 350 lb feet of torque. The GLA offers sporty handling and is tuned tightly. All-wheel drive is optional while front-wheel drive is standard.
The interior seats five passengers and comes with standard leatherette upholstery. Optional seating features include leather and temperature controlled front seats.
Standard interior features include LED headlights, a premium sound system, push-button start, a rearview camera and automatic emergency braking. Optional available features include a moonroof, navigation system, adaptive cruise control and the ability to utilize voice commands. Cargo space stands at 17.2 cubic feet and is expandable to 43.6 cubic feet with the rear seats folded.
Available safety features include air bags, ABS, brake assist, night vision, traction control, a rollover protection system and lane keeping assist.
Contact us if you are interested in test driving the 2018 Mercedes-Benz GLA in Van Nuys, CA.